Jasmyne Boswell is a Coach,  Author,  Writing Coach, Editor, Speaker, and Teacher.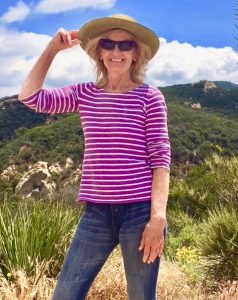 Jasmyne is a seasoned author, writing coach, editor, and teacher with over 30 years of experience. She helps individuals and groups overcome personal obstacles in their writing journey and uses her intuitive sense and gift with words to bring their ideas to life. Additionally, she teaches low-techie writers how to use artificial intelligence (AI) to write their books effectively and more efficiently.
Jasmyne is the mother of two grown men and lives in Los Angeles. She offers her services locally, nationally, and internationally. Besides enjoying the great outdoors where ever she is, Jasmyne Coaches Individuals, and groups and teaches writing and communication in its many forms privately and in organizations and Universities..
As a certified Council Trainer for the Ojai Foundation,  Jasmyne also trains and coaches individuals, couples, teachers, facilitators, students, communities, and families in the art of authentic communication. 
Click here to listen to an interview with Jasmyne on BlogTalk Radio »
Professional Studies:
Certified Council Trainer, Ojai Foundation, Ojai, California, 1994
Graduate of Coaches Training International (CTI), 1998
Neuro-Linguistic (NLP) Training – 1984
Undergraduate studies at Valley College and Santa Monica College in Los Angeles,  California, and Regis University in Denver, Colorado
Numerous Professional Training in the fields of Management and Organization  Development, Neuro-Linguistic Programming, and Building Community in the  Classroom.
Credits
Author of What if the Problem's Not the Problem???
CD – Natural Meditation.
Co-author – Power of the Sacred Living Letters
Columnist – Maui Weekly
Writing Teacher – The University of Hawaii, Santa Monica College. Private Groups
Published Author – Articles in numerous newspapers
Ghost Writer – Trade magazines

Jasmyne's writing group is the perfect resource for constructive feedback, and Jasmyne is an expert at keeping everyone in the group on track. Her precise guidance is always relevant and valuable. Her one-on-one coaching sessions have also been invaluable in helping me with the organization and direction of my project, and in offering insightful reflection that has helped me to discriminate my own mental and emotional obstacles.
—Pamela Dyson, Writer & Massage Therapist
Thank you, Jasmyne. With your coaching, my writing and marketing skills have greatly improved. And, I look forward to writing because my communications are now authentic and congruent with my values. But most of all, thank you for helping me transform my relationship into the way I grow. You helped me see that my resistance was simply what I experienced just before breaking through the barriers to my next step. What a relief. —Christine Gust, MBA – Doctor of Naturopathy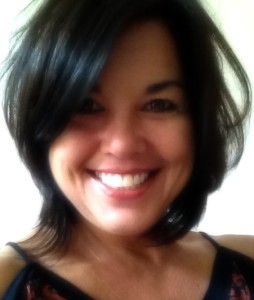 It's all her fault! I'm absolutely addicted to writing. 

Jasmyne's model not only proved to be the outlet that brought out my authentic voice, it also taught me the technical aspects of writing a memoir. Through verbal critiques, class handouts, and group support – a classic combination – she enriches one's work feeding the writer with proper nourishment for growth. I've watched myself and others flourish in her special environment that has kept me motivated, inspired, accountable, and connected to others who share my passion. Thank you Jasmyne for your expertise and caring style!
—Shannon Nicole, Author
Writing poses two challenges—what to say and how to say it. Jasmyne Boswell was invaluable in editing my book. She brought rhythm and cohesion to my writing and ultimately made it more understandable. 
Jeffrey Price, Author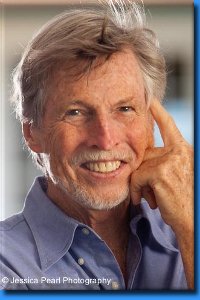 I've worked with many editors and writing coaches, and I must say that Jasmyne is brilliant. When I am unable to see the forest for the trees, she has a way of seeing the bigger picture and zeroing in on the central theme. Then with gentleness and insight, she shows me how to make the writing sparkle and reflect my own voice. I always come away from our sessions inspired and flying high.
—Peter Melen, Author
Jasmyne has not only helped me market my law practice, but she has also taught me how to market it. With her help, I have gone from waiting for the phone to ring to knowing how to make it ring. Within a short six months, she has helped me build a busy law practice in the highly competitive Boulder market. 
I would recommend her to any professional.
—Rachel Maizes, 
Attorney at Law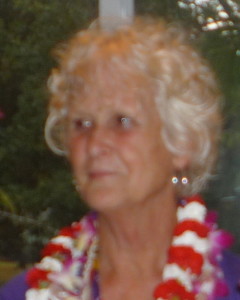 Jasmyne has created a perfect structure that supports new writers and experienced writers.  The environment is set up to guide us through honest feedback from the group in a positive way, to continue to refine our stories. After taking several of her groups, I can see how my style of writing has become uniquely mine.  She has the ability to guide the group, bringing out the best in each of us. I cannot recommend her highly enough.
Then she has the personal experience of publishing her work and I have watched her guide several people from the beginning of writing their story to the completion of publishing their work.  She is a treasure.
—Deva Kranto, Artist