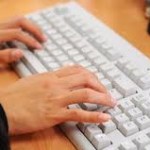 It's not just What you say
It's How you say it!
Editing for:
Books
Query Letters
Book proposals
Press releases
Brochures
Newsletters
Articles
Blogs
Direct-response letters
Websites
. . . and more.
You will receive editing services that provide comprehensive content developmental editing for both language and style. This includes: 
Reading your document or book's concept and intended use, content, organization, design, and style. The purpose is to make the document functional and easy to read, in addition to making it correct and consistent.
Impeccably correcting spelling, grammar, punctuation, and word-use errors. I will also improve sentences and dialogue that sound awkward or unnatural and will provide suggestions for how to rephrase portions of the document that may require rewriting.
Creating verbiage that engages your reader to most effectively meet your purpose for publishing, gaining the best clients, etc.