Memoir, Fiction, Nonfiction
To live a full and complete life, besides building a home and raising a child, every human being needs to do one other thing – write a book. – Aristotle.

Good Writing has rhythm. It is hard to walk away from. It makes you hunger for more and gets people thinking and talking. Isn't that what every writer wants for their book?
Writers are often so close to their subject that they miss important gaps in their story. It is my job as your Writing Coach to find those gaps, ask you questions to clearly surmise what you mean to say, and then help you say it fully and concisely so it's easy to understand and your reader gets the full meaning of your intent.
I'll Help You To:
Clarify your writing voice
Add rhythm to your structure
Help you create an interesting and substantive copy
Edit your work to make it more engaging and understandable for the reader
Help you get published
If you would like to record your life story and then put it into book form,
I will interview you and then work with you on the editing and publication.
Expect Full Service
As your Writing Coach, I spur you on when you get discouraged. I brainstorm ideas with you and help you see how to make your writing process work for you.
As your substantive/developmental editor, I read your copy with a beginner's mind, through the eyes of your audience making sure what you write is both interesting and well-written, making sure your writing is expressed clearly and succinctly.
If your aim is to publish, I can help you choose between self-publishing and a traditional publisher. There are pros and cons to each, and it's important to determine which is a better investment of your time and money.
Whether you're just getting started writing a book or publishing an article, or in the middle of a project, I will custom design a working relationship with you and offer a variety of approaches and plans to choose from.
Words are my passion. I pass this passion along to you to make your writing experience enjoyable and rewarding. I can help you make your words sing!
Receive A Complimentary Consultation
My first consultation and evaluation are complimentary. To be absolutely sure I can successfully serve you, I conduct an in-depth assessment of what you want to achieve. Once I am certain I'm the right person to help you achieve your aim, I will give you an estimate of what you can expect to pay for my services.
Call or email me today at 808-268-5807 or Jasmyne@JasmyneConsulting.com to take advantage of this initial, no-cost consultation either on Zoom or by phone. I could be just what you are looking for.
What Clients Are Saying
Working with Jasmyne on our book, The Power of the Living Letters, has created new learning and deep joy. She is able to bring ideas to clarity and understanding. She has given me the license to express my thoughts so
that I experience my work as unique and valuable to others. Jasmyne has supported me to become both a more devout writer and confident in my knowledge of my subject.
—Judith Orloff, M.Ed.. Author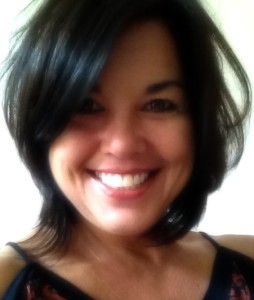 It's all her fault! I'm absolutely addicted to writing. Jasmyne's model not only proved to be the outlet that brought out my authentic voice, but it also taught me the technical aspects of writing a memoir. Through verbal critiques, class handouts, and group support – a classic combination – she enriches one's work feeding the writer with proper nourishment for growth. I've watched myself and others flourish in her special environment which has kept me motivated, inspired, accountable, and connected to others who share my passion. Thank you Jasmyne for your expertise and caring style!
—Shannon Nicole, Author
Writing poses two challenges—what to say and how to say it. Jasmyne Boswell was invaluable in editing my book. She brought rhythm and cohesion to my writing and ultimately made it more understandable.
—Jeffrey Price, Author